American Inns of Court Honors Larry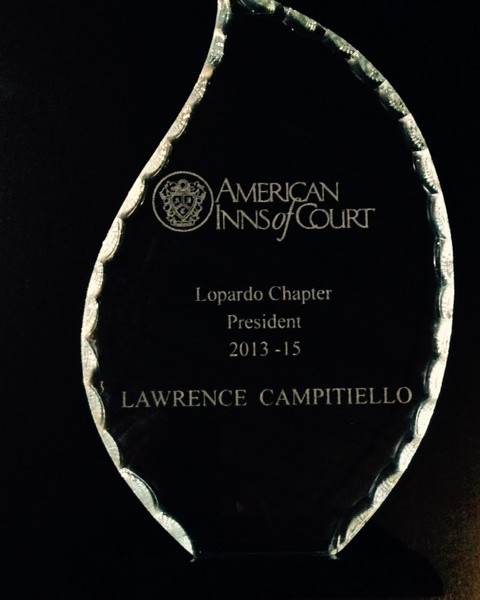 Congratulations to Larry for recently completing a two-year term as President of the Fiorenzo V. Lopardo chapter of the American Inns of Court. Larry was recognized and honored for his service by current president, Judge Timothy Casserly, at a recent chapter meeting.
The American Inns of Court (AIC) is an organization that fosters excellence in professionalism, ethics, civility, and lawyering skills in the legal community.